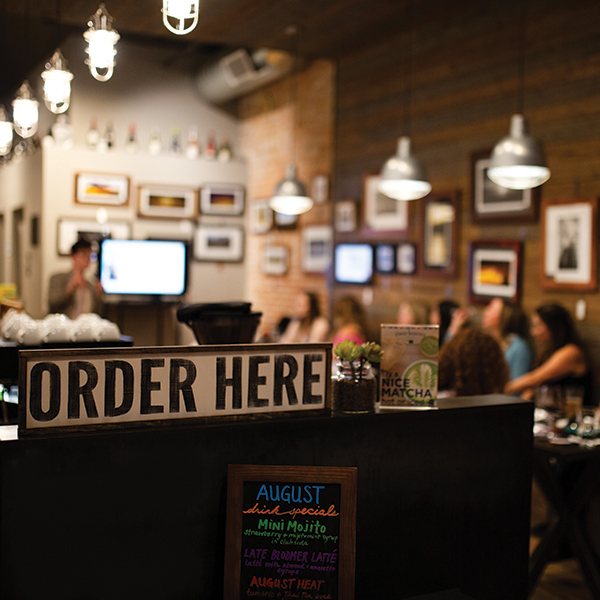 By bscsupport - November 16, 2020
Categories: General
What a strange year plus it's been! With guidelines for restaurants and bars constantly changing, many Windsor businesses have had to dig deep for new levels of creativity, flexibility and determination. With decreased occupancy sizes, increased cleaning protocols and required table spacing to ensure social distancing, few industries have been forced to adapt on the fly and essential reinvent themselves like the food and beverage sector. But they did. Some have added outdoor seating, pushed through platforms for online orders and switched to paper menus. Others have changed hours, added pre-ordering and launched subscription clubs to highlight new or favorite items. In Windsor, these businesses have faced the challenges of launching or staying open during a pandemic with incredible fortitude. Despite the many challenges that the pandemic has thrown their way, these establishments are still pillars in Downtown Windsor and the community has rallied around them. We encourage you to spend your money locally, whether you're grabbing a drink after work, purchasing a gift for someone or just stocking up on some favorites for your household. By keeping your dollars in our community, you're doing your part to ensure these and other businesses in Windsor will be around for years to come!
Hops and Hope
Sure, the sheer nature of being a new brewery in town can generate a lot of excitement, novelty is never enough to carry you to success. Peculier Ales not only focuses on making great brews, but also on creative marketing, customers' preferences and community involvement. There's the outdoor seating complete with a fire pit, the uniquely flavored snack packs and the fact that well-behaved dogs are welcome on the lower patio. But there's also the axe-throwing competition, fun artwork, food trucks, live music, cool merchandise and even Saturday morning football (that's "soccer" to the Yanks!). Did we mention that the Windsor Severance Fire Department was invited to help brew a special beer with all proceeds going to the Larimer County United Way, Grand County Relief Fund and the firefighters who lost their homes in the East Troublesome Fire? 
Local Love
Like many Windsor-based businesses, Windsor Lake Coffee is family owned. The business sources locally whenever possible, including suppliers like Coda coffee, Morning Fresh Dairy and Little Man Ice Cream. They also sell art and handcrafted goods from local artists, creating an exponential support system that webs out into the community. With seasonal specials, hot pies, daily soups and house made whipped cream, there's care and intention sprinkled into everything on the menu. But the local staple hasn't rested on its laurels; the team has worked hard to ensure that customers are safe but satisfied during the pandemic. Creative marketing has included Harry Potter-themed food and drinks, rotating specials, a preorder bakery menu and a Family Meal Deal!
A Community Staple
Toast Coffee & Wine Bar is always at the center of the action in Windsor, not only as a hometown gathering place, but also as a leading in community engagement. Whether Toast's team members are collecting forms for the Windsor Elf Hunt or sitting on the Windsor Chamber board, they're invested in seeing their friends and neighbors thrive. In 2020, Toast launched two monthly subscription clubs: The Joy of Wine and the Joy of Coffee. Updated menus, as well as options for dine in, curbside pickup and carryout have demonstrated the establishment's commitment to serving customers in a way that meets their needs. Then there's the beautiful framed artwork for sale, the boxed dry wine spritzers, updated cheese boards, Wine and Design events, and even Liv Barre classes with wine, coffee or tea!