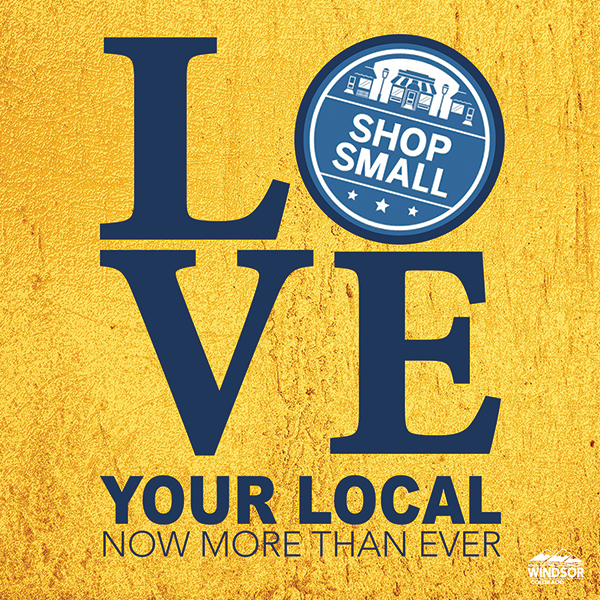 By bscsupport - January 26, 2021
Categories: General
Curious how shopping locally benefits you and your community? We've got some answers! Shopping, dining and getting a service in Windsor:
1. KEEPS $$ IN OUR ECONOMY
Local businesses tend to reinvest a large amount of their revenue back into the local economy.
2. CREATES LOCAL JOBS
Local businesses create employment and self-employment opportunities.
3. HELPS FUND TOWN SERVICES
Sales tax revenue funds vital services such as: police and fire protection, street repairs and
parks and recreation.
4. SUPPORTS NON-PROFITS
Local businesses strongly support good works in our neighborhoods through donations and contributions.
5. HELPS THE ENVIRONMENT
Shopping close to home reduces sprawl, automobile use, habitat loss, and air and water pollution.
6. INVESTS IN ENTREPRENEURSHIP
Nurturing local business helps ensure a strong community and serves as a key means for families to move out of low-wage jobs and into the middle class.
7. MAKES WINDSOR A DESTINATION
The more interesting and unique we are as a community, the more we attract tourists, shoppers and others who want to shop, eat and play in Windsor.
8. PROVIDES A HAPPIER SHOPPING EXPERIENCE
You get better treatment from your neighbors.
9. PROMOTES COMPETITION AND DIVERSITY
Competition and diversity lead to more choices and better prices for you.